Ningbo city mayor Mao Guanglie to Zhejiang Dewei certified public accountants to conduct research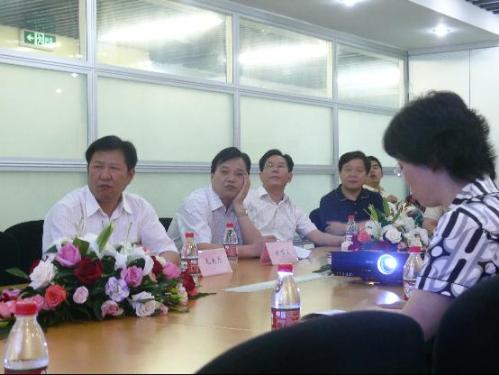 In July 2nd, Ningbo Municipal Committee, mayor Mao Guanglie, vice mayor Xu Mingfu and the municipal government departments responsible for a 40 people came to Zhejiang Dewei certified public accountants research forum. Chairman Mao seriously listened to the firm's chairman Liu Yansen on the evolution of the firm's development, talent structure, the status of the industry in the future, the future direction of strategic development and other aspects of the report. During the meeting, mayor Mao and firm leadership cordial conversation, and a detailed understanding of the firm in the business operation and service quality management and other aspects of the situation.

Mayor Mao fully affirmed Zhejiang Dewei CPAs as intermediary service institutions in the leading role in the development of enterprises to enhance the manufacturing sector, the. He pointed out that the accounting firm is an important part of our development of the service industry, is also the important content of improving the service function of Ningbo City, the past is more industry management, few people from the industrial development, pay attention to the cultivation of the perspective of function, there are few industry support policies, in the next 5 years, Ningbo's service industry development by leaps and bounds, the right time, there will also be the introduction of relevant policies to promote the development of the intermediary service institutions. Zhejiang mayor Mao hope Dewei certified public accountants find their own development space in the development of service in Ningbo, try to high-end development, to undertake international service outsourcing business, pay attention to the brand, credit construction, adhere to the people-oriented, strengthening mechanism, innovation. At the same time, the mayor of Mao Zhejiang Dewei accounting firms in bigger and stronger go further on the road high hopes.